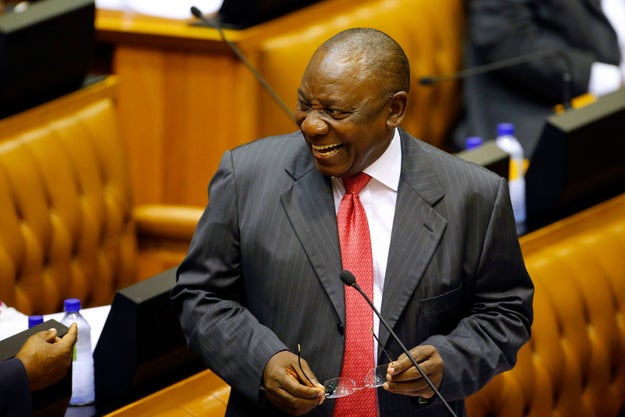 Cyril Ramaphosa
Mike Hutchings / AFP / Getty Images
Cyril Ramaphosa has been declared as the new president of South Africa, a day after Jacob Zuma resigned.
He became president after he was the only individual to be nominated in the South African parliament, where his African National Congress (ANC) party has a large majority.
Ramaphosa, a former businessman who has been Zuma's deputy since 2016, was in December elected to replace Zuma as the president of the ANC, which has been the ruling party of South Africa since 1994.
Zuma announced his resignation in a televised speech Wednesday, finally succumbing to pressure from within his own party to step down following years of corruption allegations, which the former president denied.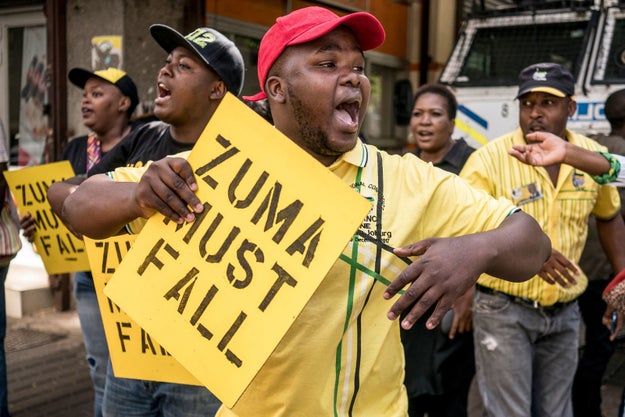 ANC supporters of Ramaphosa demonstrate against Zuma prior to his resignation.
Marco Longari / AFP / Getty Images
The ANC had acted to recall Zuma from office after nine years in power, but he initially refused to quit. However, facing a seventh no-confidence vote of his presidential career on Friday, he resigned.
"No life should be lost in my name and also the ANC should never be divided in my name. I have therefore come to the decision to resign as president of the republic with immediate effect," he said on Wednesday night.
"Even though I disagree with the decision of the leadership of my organization, I have always been a disciplined member of the ANC.
"As I leave I will continue to serve the people of South Africa as well as the ANC, the organization I have served all of my life. I will dedicate all my energy to work towards the attainment of the policies of our organization."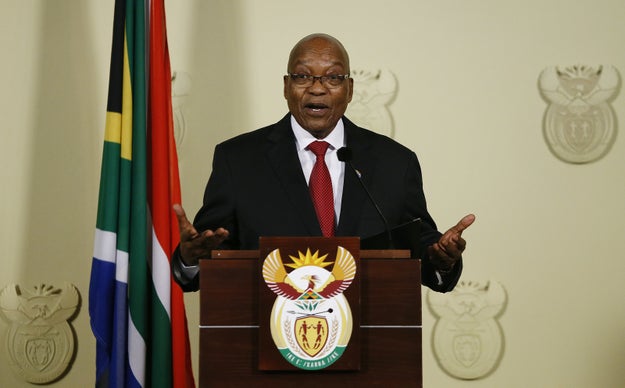 Phill Magakoe / AFP / Getty Images
Despite trying to force Zuma from office, the ANC said in a statement it "nonetheless wants to salute the outstanding contribution he has made and express its profound gratitude to him for the role he has played in the ANC spanning over sixty years of loyal service"
Ahead of elections in 2019, Ramaphosa faces the huge challenge of restoring electoral faith in the ANC and revitalising South Africa's economy.
The country has an extremely high unemployment rate, particularly among young people, while its second most populous city Cape Town is running out of water. And despite years of awareness and outreach campaigns, 7.1 million people are living with HIV in South Africa, around 13% of the population.